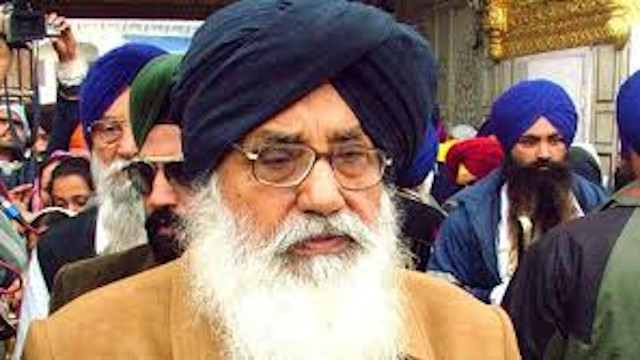 CM Prakash Singh Badal left programme in Muktsar
Atmosphere in Punjab is full in mood of Elections. A news is flashing everywhere that Punjab CM Prakash Singh Badal was present in Lambi Village Sikhwala for his programme. But people of same village created a scene and started protest against Akali leader Tainder Singh Midukhera and after seeing protest by local villagers CM Prakash Singh Badal left conference in between.
After these news, it is clear that people donot want Akalis as their leader this time now. People of Punjab are looking for a big change which will help to make Punjab drug free state. This shows that Akalis leaders now are very much afraid.
Last week same incident happened where CM Prakash Singh Badal was in some programme and a villager named Gurcharan Singh threw a shoe on Punjab CM Prakash Singh Badal. Nowadays conducting any programme and conference is getting harmful day by day for Akalis as people of Punjab are very much frustrated with Akalis and this time they donot want Akali Government.
Earlier deputy chief minister Sardar Sukhbir singh's convoy was attacked by some miscreants in his constituency. SAD party leaders accused AAP leader Bhagwant Maan for inciting people to attack Akali's.