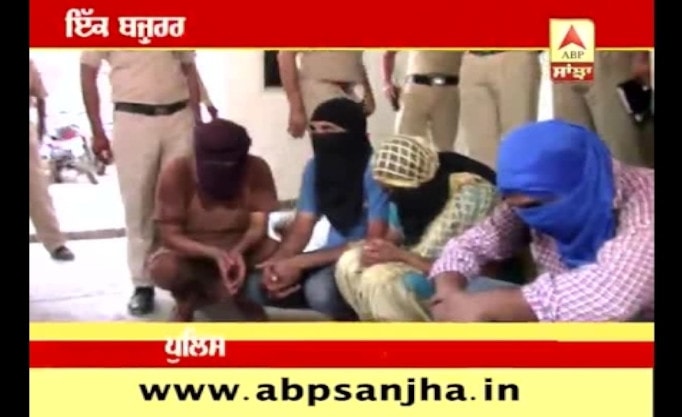 Gang of Blackmailers in Barnala's police net
Punjab police has managed to arrest a gang of blackmailers operating in Barnala. The gang members included one woman and her three male gang members. Their modus of operandi was to lure their target using female gang member and then start black mailing them.
Last night gang members along with their female gang member and their victim were moving in a car to bring money for themselves. The victim told the police that he had already paid around 20000 rupees to the gang members, but they were demanding around one lac more from him. But gang members luck didn't helped them this time, they were arrested by the police party which become suspicious on seeing victims weeping.
Rajesh Kumar Chibber, DSP, told the media persons that , the old man who was victim started weeping on seeing the police party, and Gaurav additional SHO became suspicious and on further investigation , the man told him the whole story. Mangat Ram , victim was interrogated after taking away from the gang members, this brought forward the bad deeds of the gang operating in a unique way to mint money.
Gang leader Nirmal singh who was also accompanying the victim at the time of arrest, admitted that case of similar type was already imposed on him earlier. But he told the media that he was not responsible or had any role in the present case. He said he just brought his car to take the victim to bring extortion money from his place. He told that the victim Mangat was calling on phone the lady gang member for the last six seven days, but he has nothing to do with this.
About the case registered in earlier against him, he said , the some person was teasing a woman from his village against whom he stood.
Police has registered FIR against the gang members in the case, and further investigations are going on.