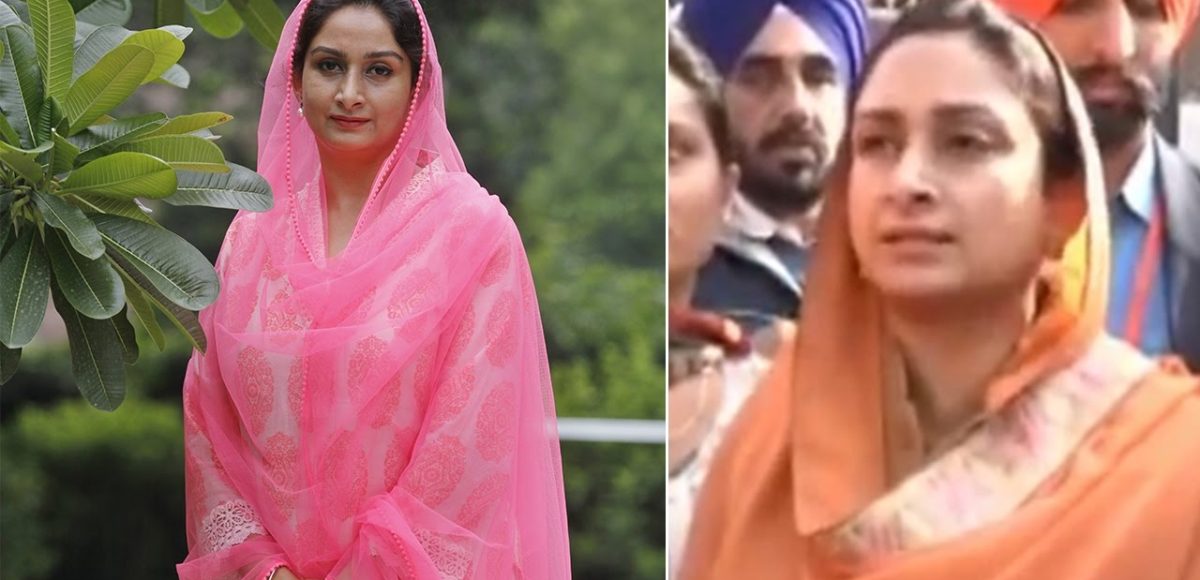 Harsimrat kaur campaign in Jalalabad
Harsimrat kaur (Central Minister) is campaigning in Jalalabad for her husband Deputy CM Sukhbir Singh badal. She attended a Public Meeting in Jalalabad. In this meeting she says that Kejriwal is here to collect money. The main business of Kejriwal is selling tickets and is to collect money from candidates. Arvind Kejriwal is very greedy man. He collected very big amount of money in Delhi from his Party candidates to give tickets to them.
The Ministers of AAP government in Delhi are all facing corruptions cases. No one is free from corruption cases. This type of people came to Punjab to collect money and to destroy peaceful environment of Punjab . People of Punjab are very good understanding about these outsiders and they will not give any single chance to win any seat. Punjab is very rich state, so kejriwal come here to sold tickets.
He run his own business in Punjab and will return to Delhi after election. He has not done any work for Punjab.AAP party failed to fulfill their promises in Delhi. Even one single promise was not fulfilled there. So what are we thinking that Kejriwal will be able to improve our Punjab, there are no chance for it.
Chief Minister of Punjab, Parkash Singh Badal ji is very honest man. He born in Punjab, lives in Punjab and do work for Punjab. He knows the problems of Punjab and has done many works for Punjab. He worked 60 years in Punjab. He knows about every single corner of Punjab but Kejriwal is an outsider. He do not know the problems of Punjab. He just come here for money not for work. She says very proudly that all promises have been done by Parkash Singh Badal with people of Punjab. All are fulfilled in their time limit and certified as the best CM of Punjab.
She also said that Captain Amarinder Singh worked for five years as CM of Punjab. But he didn't done any single work. He is just relaxing on Government's money. He misused public's money. He lives in Moti Mehal at the cost of 35 crore. He didn't know that the problems of common man. He worked only for Industrialists. She also said that she want to ask from people that how many persons that meet with Captain Amarinder Singh while he is working as CM. He come on ground only at the time of elections, only for begging votes but didn't come in villages for work.