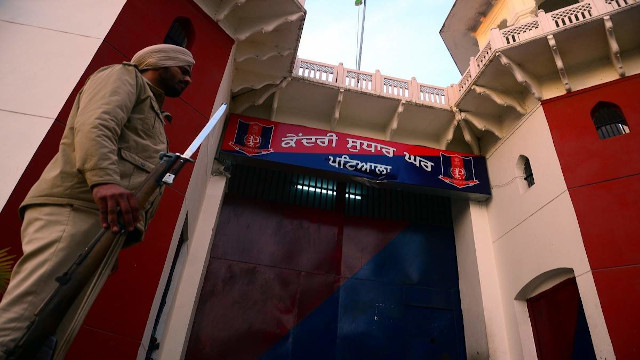 Jails Still not Safe in Punjab
Punjab Jails are still managed by those who care least for law. After the recent jail break incident at Nabha jail, where number of dreaded gangsters escaped along with one terrorist, in broad day light, administration was expected to be alert. Latest incident took place in Fazilka jail where as many as 24 people have been arrested on the orders of Deputy commissioner. Around eight luxury cars have also been recovered by the police in this raid ,which said to belong to the arrested people.
Every jail has set rules for inmates and for those who go there to see their family member or friends who are jail. Jail manuals have specific time and days set to meet jail inmates, but in Fazilka jail , arrested people where in jail, even the time to meet inmates was over. This clearly shows that those who were present in off time and off course jail authorities are hand in glove with each other.
Arrested people are said to belong to strong political party of the Punjab state and have came to meet main accused of Bhim Tank murder case, that is Shivlal Doda. V.K. Bansal, SDM, Fazilka, who leaded the team of police party who raided the jail premises, told the media persons that, he was given instructions by the DC mam, who got message about the unauthorized people in the jail premises.
He further informed that no weapon was recovered from the arrested persons, but matter has been referred to the police for further investigation, which police is working on.
Sardar Subeg Singh , DSP, Fazilka, told that arrested have came to meet Doda, but the reason why they came, is still not known and investigation is on. Action will also be taken against the jail authorities who allowed this unauthorized meeting.
This whole episode shows nexus politicians and criminals, who work together to control common man in the country. There are number of gangs in Punjab, and unemployment is forcing youth to join these gangs directly or indirectly.
One of the gangsters Lakhvir singh told that he was approached by certain politicians during and even after elections. He also told about the unemployed youth who are either into drugs or into some gang as per Lakha, who is forced to stay inside his house because of security reasons. Lakha was attacked several times but was lucky to survive.