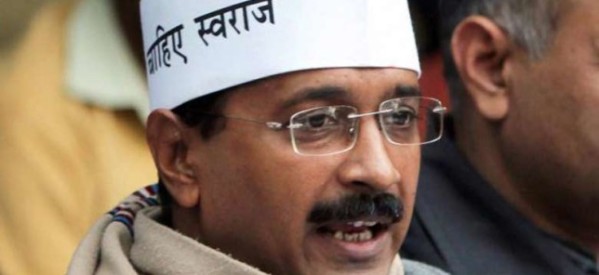 Kejriwal challenges Captain Amarinder on Swiss Bank Account
After having huge rallies in Doaba and Malwa region of Punjab, Delhi's chief minister and AAP parties national convener Arvind Kejriwal started rallies in Majha region. Addressing a huge rally in Gurdaspur, Arvind started firing at traditional rival parties.
This time it was Congress, accussing captain Amarinder Singh of amassing huge wealth after getting elected in 2002 as chief minister of Punjab, he said captain's family was bankrupt before that.
File case against me challenges Kejriwal Amarinder. Kejriwal accused Captain Amarinder of mass Corruption and sending money to Swiss bank accounts.
Kejriwal discloses Swiss account numbers of Amarinder and family members too. He said captains wife Parneet kaur opened Swiss bank account on 26 july 2005 and her account number is 5090184485.
Captain's son Raninder singh opened Swiss bank in 26 july 2005, and its number is 5090184484. Both Mother and Son even opened trust to collect money,though they pretend it to be for social welfare only and opened Swiss bank for their trust too, and account number of the trust was also disclosed by Kejriwal from the stage. Money was transferred every month from 2005 to 2007 years.
Kejriwal said captain belongs to royal family and his family was owner of huge property but with the passage of time , slowly they lost everything. He said royal family was bankrupt to the extent that they donot have money to take care of their left out property, not even for simple white wash.
He said captain started a huge corruption campaign in 2002 onwards and opened swiss banks to transfer money there.
Congress is protesting against kejriwal on the pretest of their stand on SYL and anti women allegations against some of the senior leaders of AAP. But if these account number revelations are true, then any body can understand why congress people are worried about Kejriwal's Punjab visit.