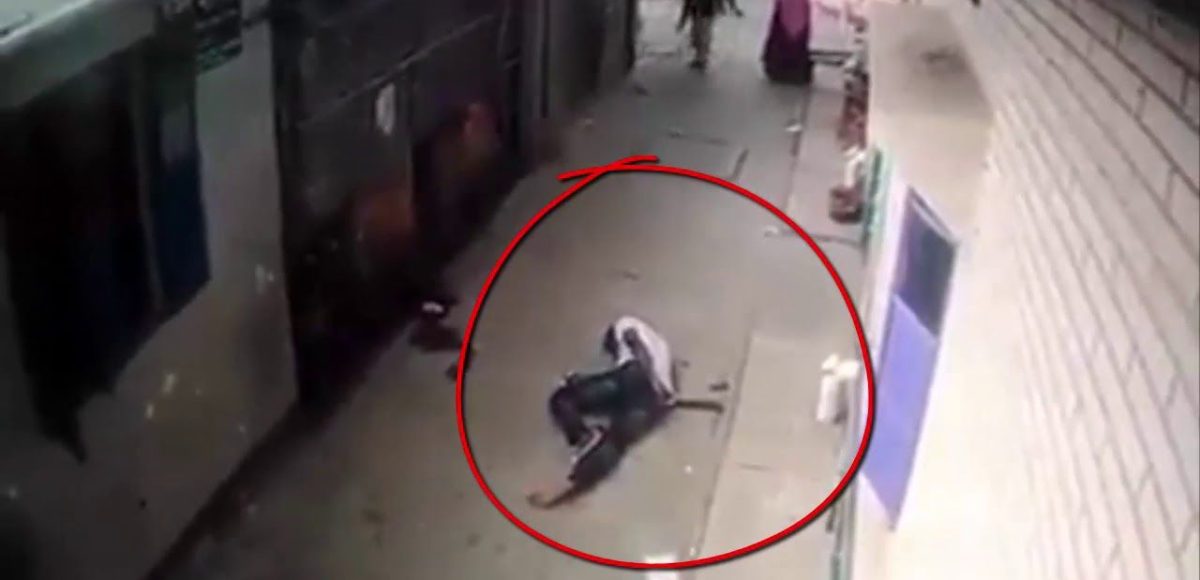 LIVE murder caught in CCTV
19 year old boy was killed by robbers at kalka near Chandigarh. Panchkula police DCP told news person that boy was sleeping in shop for security reasons when robbers enter the shop, one of them strangled boy while other hit him with iron rod.
After killing the boy, robbers cut down the chest using cutters and took away 1.5 kilo's of gold along with silver and other precious ornaments.