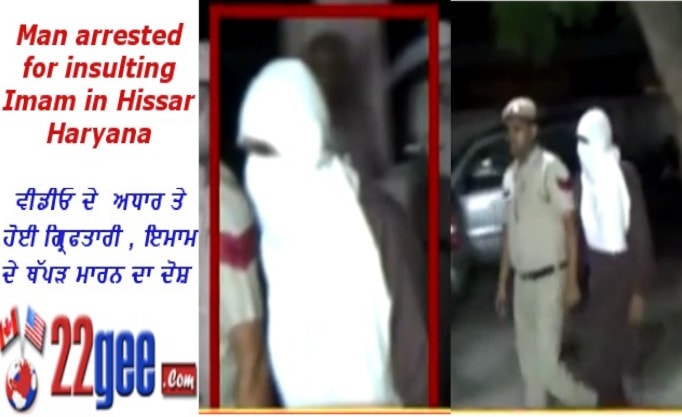 Man arrested for insulting Imam in Hissar Haryana
Hissar police swung into action after video of Muslim preacher (Imam) of the city was beaten and insulated by Bajrang dal activists, became viral. People started commenting and criticizing the way the people of this organisation protested against the killing of Hindu pilgrims in Amarnath yatra.
Jatinder Kumar who is posted as DSP at Hisar city told the media persons that after receiving complaints they arrested one Anil kumar on the charges of insulting and beating Muslim preacher. He told that they double crossed to identify the accused Anil, by watching video and also parading him in front of the victim. Mohammad harun the victim was first insulted and then slapped by the members of Bajrang dal.
DSP further informed about the sections under which the case has been registered , they are 147, 149, 153 A, 295 A, 296, 323 and 506 IPC. Police have appealed all the residents of the city to maintain law and order as peace is the main priority of the administration.
Bajrand dal activists were protesting against the killing of 7 pilgrims and they also burnt the effigy of terrorism, but soon some of them started abusing the preacher and forced him to say "Bharat mata ki jai".