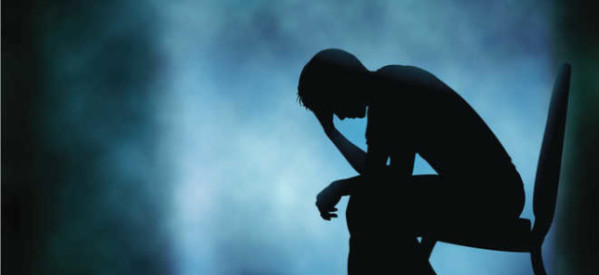 Mindfulness-based therapy can prevent depression relapse
Awareness-based therapy can be as powerful as antidepressants in reducing the risk of relapse in depression, according to a new Oxford-led study.
The study compared concern-based therapy — systematical training for the mind and body which aims to change the way people think and feel about their experiences — with maintenance antidepressant medication for reducing the risk of relapse in depression.
The study showed that alertness-based cognitive therapy (MBCT) isn't any more effective than maintenance antidepressant treatment in preventing relapse of depression.
The results propose that MCBT may offer similar protection as maintenance antidepressant treatment against depressive relapse for people who have experienced multiple episodes of depression, with no significant difference in cost.
"Depression is a recursive disorder. Without successful treatment, four out of five people with depression relapse at some instant," said Willem Kuyken, Professor of Clinical Psychology at the University of Oxford.
MBCT was built to help people who have experienced repeated bouts of depression by teaching them the skills to recognise and to respond constructively to the thoughts and feelings associated with relapse, thereby preventing a downward spiral into depression.
In a demo, which was organized from the University of Exeter, UK, 424 adults with recurrent major depression and taking maintenance antidepressant medication were recruited from 95 primary care general practices across the South West of England.
Volunteers were randomly appointed to come off their antidepressant medication slowly and receive MBCT or to stay on their medication.
Participants in the MBCT group attended eight over two hour group sessions and were given daily home study. After the group they had the option of attending 4 follow up sessions over 12 months.The MBCT course includes guided group discussion, awareness practices and other cognitive behavioral exercises.