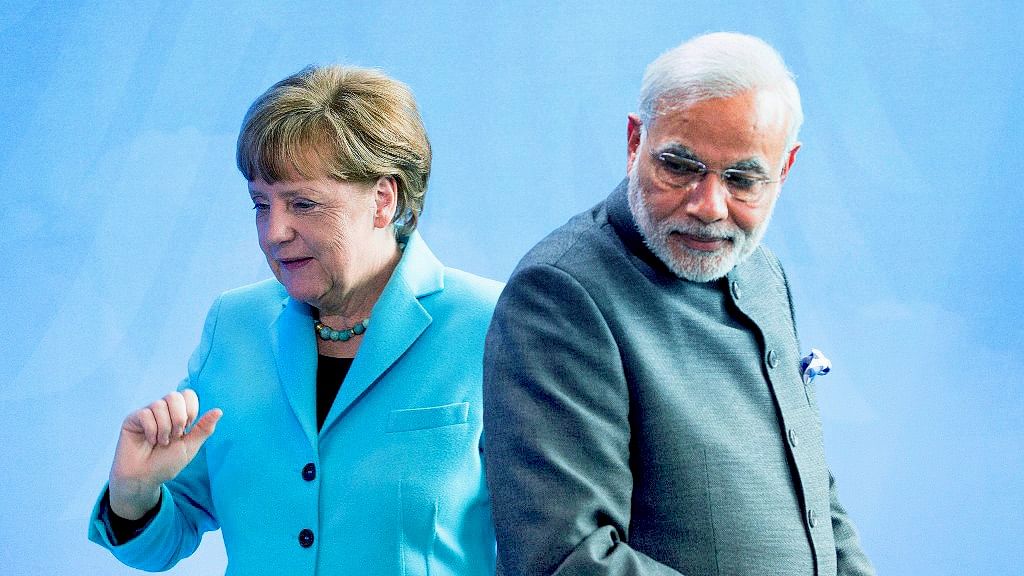 Modi and Merkel inaugurate Hannover Messe
Germany Chancellor Angela Merkel and PM Narendra Modi on Monday together inaugurated the India pavilion at the Hannover Messe industrial fair.
Speaking at the event, Prime Minster Modi invited the countries and companies present to hook up with India.
Modi said, "The Hannover Messe is known throughout the world. Industries from all over the world come here to manifest what they have done. India is a associate nation this year and all thanks to Germany."
He included, "The whole world is looking at India. Anthropology, democracy and demand are attracting the world to India. Invest in India, raise your partnership with India and make use of this chance India proposes to scale new heights of achievement."
Prime Minister Modi on Sunday assured to remove unnecessary regulations and processes to simplify the procedure of foreign investment in India, as well as to make it easier for other countries to begin business deals.
The Prime Minister showed up in Hannover after closing a successful visit to France.