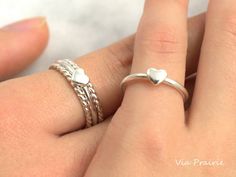 Mothers, daughter and son caught stealing Diamond rings
Gang of family thieves which includes, mother, daughter and son were caught while tricking a shopkeeper in Chandigarh by replacing original diamond rings with fake diamond rings. They used same trick earlier to fool one goldsmith in sector 35, but that shopkeeper sent the whatsapp video to all other goldsmiths in the city. When they try to use the same trick , alert owner cross checked the video and caught both mother and daughter and called the police. In the mean time her son whose name is Ankush left the shop and is being traced by police.
They were caught at Sham Jewelers one of the famous jewelry shop in sector 34 Chandigarh. Rita verma and Aradhna verma , mother and daughter are in police custody now. This gang of thieves family appears to be well educated and well to do family background and no one can even imagine they are indulged in such activities. CCTV footage clearly shows how Ankush steal and replace rings in very professional way , and the sales women had no idea , what is going on.
Mr. Harinder singh the shop owner told the whole story how he cleverly replace both the rings and by the time when they came to know about it and matched his picture in mobile , Ankush left the place, but they kept his mother and sister with them and informed the police which took both the women into the custody.
This incident clearly shows how technology can be used in the best possible way to save our goods and business. First the video circulated by the effected goldsmith where they successfully committed the crime, using whats app and then CCTV camera's installed at the outlet from where they matched his picture.