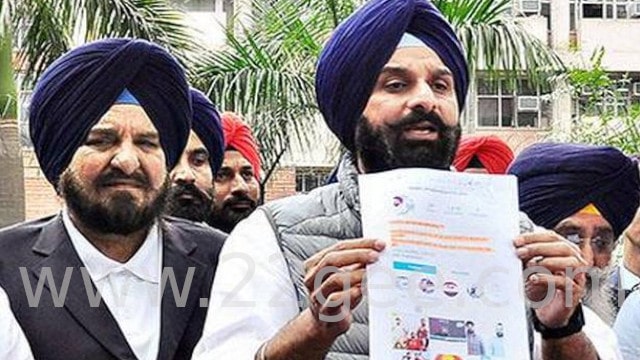 Political revelry lead to murder of Akali Supporter
Gurbachan Singh from Gurdaspur has been murdered by local Congress leader and his son. Congress leader Surjit Singh and his two associates have been accused by the family of victim. Sarabjit Singh son of the deceased Gurbachan Singh told the media person, they had no enmity with accused or his associates.
Sarabjit Singh told that his father was killed just because their family was supporting Shiromani Akali Dal and the accused are from opposite party. He alleged that the accused Surjit Singh was threatening them that, their party is going to form government and they will teach us lesson as their family is supporter of SAD.
Narrating the whole incident victims son told that , they were at shop when threesome approached them and started threatening them. He said one of the associate of Surjit singh , Sajjan singh and son of col. Surjit Singh entered into argument with them, and started abusing them. While three were abusing and threatening them, public got gathered there and saved Gurbachan Singh and his son.
Sarabjit Singh told that in the evening they went to bring fodder for their domestic animals, and on returning home, they were ambushed by the three accused which resulted in the death of his father Gurbachan singh. He alleged that Sajjan singh got hold of his father and his son started shouting kill them, on which Col. Surjit Singh fired from his pistol and which turned out to be fatal. After the incident all three of them left the scene.
A D Singh DSP , Gurdaspur, who is investigating the incident, told that police has registered case on the basis of statements given by the deceased man. He ensured that police will arrest the accused at the earliest, bring them to justice.
This is not the alone case , there were other cases of similar political violence in the state , specially after the declaration of results, which is not a healthy sign for democracy.