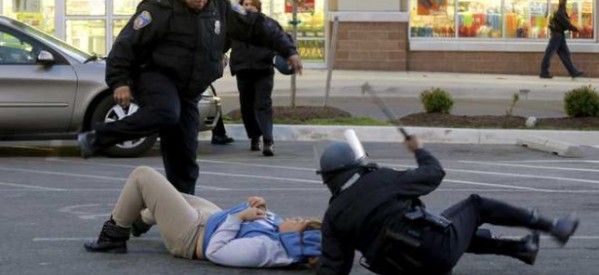 Riot, looting prompt state of emergency, curfew in Baltimore
Rioters drove part of Baltimore into chaos, torching a pharmacy, setting police cars on fire and throwing bricks at officers hours after thousands mourned the man who died from a severe spinal injury he suffered in police custody.
The governor announced a case of emergency and called in the National Guard to restore order, and Attorney General Loretta Lynch, in her first day on the job, said she would send Justice Department officials to the city in coming days.
A week-long, daily curfew was enforced beginning today from 10 pm to 5 am, the mayor said. 15 officers were hurt, and around two dozen people were arrested. Police informed that 2 officers were hospitalized.
"The National Guard represents the last resort in recovering order," Gov. Larry Hogan told a news conference that he had not taken this decision casually.
Officers wearing helmets and wielding shields occasionally used pepper-spray to keep the protesters back. For the most part, they depend on line formations to keep protesters at bay.
Yesterday's riot was the latest explosion over the mysterious death of Freddie Gray, whose fatal encounter with officers came amid the national debate over police use of force, especially when black suspects are involved.