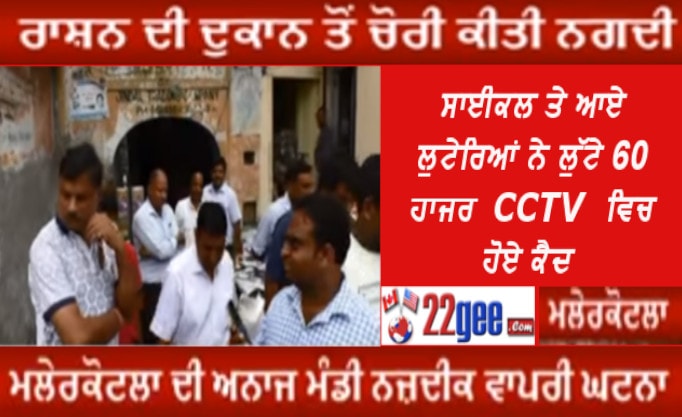 Thieves caught on CCTV camera in Malerkotla
Two thieves broke open the shutter of a shop and took away cash present in the shop. Interestingly whole incident was captured by CCTV camera, which will help police to track down the thieves.
Two thieves can been seen in cctv footage, coming on bicycle , one of them moved towards the shop, broke open the shutter locks and took away cash and moved on riding cycle only. Second thieve waited for him on cycle outside the shop.
Victim shopkeeper told the media person that he is running a whole sale shop of groceries. Thieves took away cash in small denotation notes and they also took away coins available in the shop. He told that thieves didn't inflict any damage to the shop or any other material in the shop.
Investigating police officer Majid Khan of Malerkotla, told the media persons that they have got the video footage from the shopkeeper. He told that faces of two thieves are quite recognizable, so they will soon get hold of them. He said Malerkotla police is investigating the issue very closely and results will be apparent very soon.
Local residents demanded more security in the region, so that such incidents can be avoided in future.