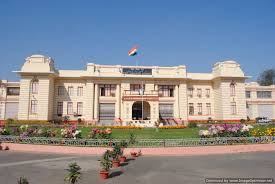 Vidhan Sabha passes 6 Bills
CHANDIGARH, 24 sept:
The Punjab Vidhan Sabha passed six Bills on Wednesday. The Bills were passed by a majority vote even as the Opposition MLAs from the Congress and the two Independent MLAs staged a walkout. The Bills passed are:- 
The Punjab State Legislature  Amendment Bill 2015: This Bill allows that the post of chairperson of Punjab Waqf Board will no longer be considered an office of profit. This Bill has been passed to pave the way for a woman legislator (from the minority community) belonging to the Akali Dal to take over as chairperson of the board.
The Punjab Ancient Historical Monuments Archaeological Sites and Cultural Heritage Maintenance Board (Second Amendment) Bill 2015: This allows the government to use the dedicated fund for construction of new monuments for the maintenance of heritage projects and memorials.
The Punjab Protection of Interest of Depositors (In Financial Establishments) Bill 2015: This will help protect the interest of defaulters in any financial companies and will allow depositors to take legal recourse in case of disputes and bringing all such companies in the government fold. In case of non-payment of dues, properties of promoters of such financial institutions can be attached by the government.
The Punjab Good Conduct Prisoners (Temporary Release) Amendment Bill 2015: Those accused of rape or committing sexual offences against children will not be allowed furlough. Definition of family has been redefined and period of furlough has been made uniform.
Punjab Infrastructure (Development and Regulation) Amendment Bill 2015: This allows the government to levy Rs 5 as infrastructure cess for every Rs 100 value of electricity consumed within Punjab and Re 1 for every Rs 100 of the value of purchase of immoveable property within Punjab.
The Punjab State Commission for Non-Resident Indians (Amendment) Bill 2015: To allow for appointment of honorary member in Punjab State Commission for NRIs from among PIO card holders.