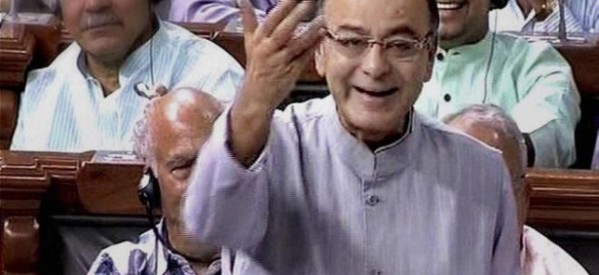 Bulk of black money still within country: Jaitley
New Delhi, 5 Oct:
The Finance Minister Arun Jaitley wrote in his Facebook post that the Bulk of Black Money sill within the Country. He warning those people who lives with the illegal foreign caught through information-sharing with other countries over the next two years. He said to check the plague, the Govt. was actively considering the requirement of providing PAN card details on cash transactions beyond a specified limit.
He said "those with illegal foreign assets who had not made a disclosure would now stand the risk of information relating to them eventually reaching the Indian taxation authorities".
The Minister said it was expected that over the next two years, this international cooperation would be worked out and information on illegal assets held abroad, subject to certain conditions, would be available to each of the demanding nations.
It seems that the immediate needed steps to restraint the black money will now be applied within the country. We just need a change in national attitude.
He said that the Govt. was taking some advanced steps in considering the requirement of equipment PAN card details if cash transactions beyond a certain limit were undertaken. To restrict the cash transactions, he said, the monitoring administration of the Income tax had been strengthened and its ability to detect large cash withdrawals, or large cash transactions which enter the system, was being strengthened.
He also said that for the assets like gold where the initial purchase by the exporter is after the payment of custom duty the consequent transactions which are mostly in cash can easily be found out.

The requirement of PAN card for cash transactions has been introduced earlier also. For cash deposits in bank above Rs50,000, PAN card is mandatory. PAN card has also been made mandatory for gold and jewelery purchase above a certain limit.
In the 2015-16 Budget, Jaitley had proposed making PAN mandatory for all sale and purchase above Rs1 lakh. The fear of the Black Money Bill has already hit the real estate sector, which is seeing lower transactions.