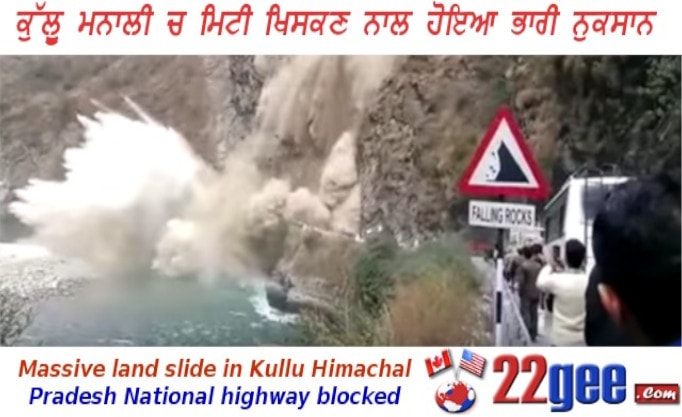 Massive land slide in Kullu Himachal Pradesh National highway blocked
National Highway was blocked for hours for traffic due to massive land slide in Kullu Himachal Pardesh. Eye witness told that earlier there were few small boulders which came down all the way to the highway , but soon huge land slide blocked the whole national highway.
Himchal's Mandi Kullu highway was closed as precautionary measure to avoid any casualties. Traffic has been diverted to alternative routes. Place near Jogni Mandir, witnessed small stones felling from the rocks, which were sign of danger. Later big boulder at the same place blocked the highway completely.
Land slides are quite common in Himachal, although precautions are taken by the local government and the national highway authority but no effective ways are not applied to avoid blocking of highways due to land sliding.
In 2015 Landslide in Kullu near Manikaran Sahib Gurdwara, damaged the building of the Gurudwara. Around seven to eight people lost their lives in this particular incident. It was raining continuously for almost 48 hours which resulted in land sliding. Huge boulder traveled down the mountain and came right through the building before finally landing into the river.