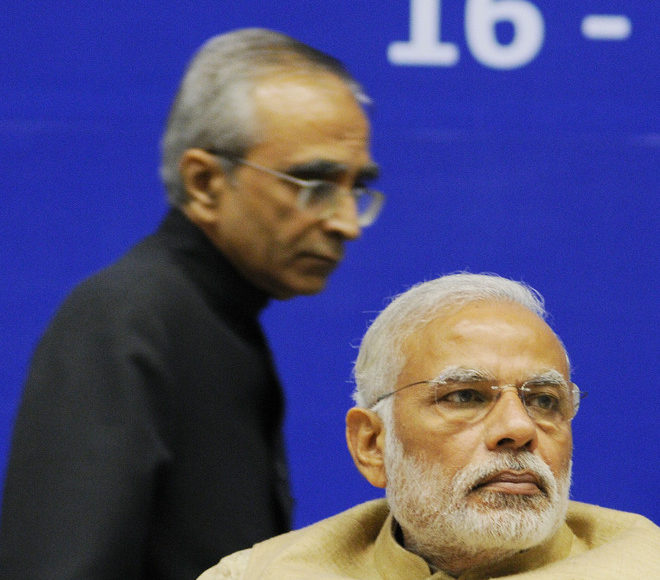 New Delhi,16 Oct:

Promising to strengthen the Right to Information (RTI) Act, which has completed a decade of existence, Prime Minister Narendra Modi today signalled an era of transparency in governance saying there was no need of secrecy in government functioning anymore and adding that people have the right to question the government.
"There was a time when secrecy was practised perhaps because there were reasons to practise it. But today I don't think there is a need for secrecy of mindsets in governance. Openness and consultation is better. It brings ease, simplicity and speed to decision making and delivery," PM Modi said inaugurating the two day RTI Convention hosted by the Central Information Commission here.
A set of RTI activists, including Aruna Roy, Nikhil Dey and some others boycotted the inaugural session protesting lesser invites for the larger RTI community this year than in the past. Prime Minister, while hailing the RTI law as an empowering tool for citizens, said the intent of the law should not be restricted to providing information alone.
"A citizen has the right to know but the purpose of RTI Act should not be limited to seeking information alone. People should have the right to question the government. Moreover, providing information to the petitioner is only a part of the law. That's the process," said the PM.
He asked the CIC to analyze the nature of RTI queries being received by segregating the queries department-wise to fix responsibility of the more questioned departments and officials. "… if a large number of questions are being asked about a certain department… it means there is some policy loophole in the department concerned.
If several RTI queries are directed to one individual, it means there is a problem at that individual's level. We can use the RTI to improve the end product of governance," said PM Modi after Union Minister Minister Arun Jaitley had argued for a strong law.