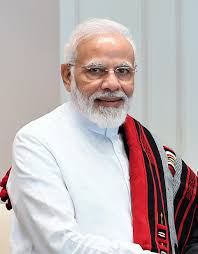 PM to visit Varanasi Tomorrow
Prime Minister Narendra Modi will undertake a day-long tour of his Lok Sabha constituency tomorrow during which he is likely to launch important schemes relating to power and road sectors, inaugurate a trauma centre inside Banaras Hindu University premises, and address a public meeting.
This will be the third visit of the Prime Minister to the ancient temple town after assuming office in May last year. The much-awaited tour comes nearly nine months after his previous trip on December 25 last year. However, his proposed tours were cancelled twice recently because of heavy rainfall – on June 28 and on July 16.
Tight security arrangements are in place in view of the Prime Minister's visit and a team of the Special Protection Group (SPG) arrived in the city on Tuesday itself.
Heavy deployment of police and paramilitary forces is also in place to maintain law and order and control traffic during the nearly seven-hour-long tour of the PM. The security forces may face a tough challenge on account of thousands of beleaguered "Shiksha Mitras" (contractual teachers) reaching Varanasi to seek an audience with the Prime Minister.
Modi's visit to this eastern UP town, from where the state's border with Bihar is just about a 100 kms away, may also find political resonance in the neighbouring province where assembly elections have been announced and where the Prime Minister is looking forward to lead his party to victory surmounting a formidable challenge posed by the alliance comprising Chief Minister Nitish Kumar's JD (U), Lalu Prasad's RJD and Congress.—PTI