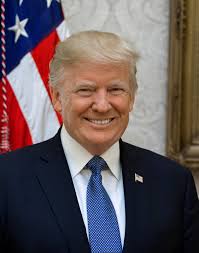 Sikh Depicted as Muslim in Campaign poster by Trump
Sikh community in USA, was shocked to see baptized Sikh identified as Muslim in election campaign posters of Donald Trump. Sikhs have strongly protested and have said if presidential candidate Donald Trump is not aware of the difference between Sikhs and Muslims, how a common american will know about them.
On the one hand there are many Sikh organisations which are working day and night for awareness programs so that common people should know about Sikhs and their identity, and in this case a major party is identifying sikh as muslim. In Canada guru Nanak sewa society Brampton, Canada, has recently organised Guru Nanak langar, good bye Hunger, where in free food for all was served and motive was to spread awareness about Sikhism.
Gurinder singh Khalsa from Indiana whose photo was used in the poster , told that , his photo was used without his permission. Secondly he was shown Muslim where as he is baptized Sikh. This poster appears in Ohio state campaign.
Some sikhs have suggested Donald Trumps party should gain some knowledge about Sikhs and should apologize to sikhs for this mistake before getting into elections.
Sikhs started migrating and leaving behind their home land specially after 1984 attack by Indian army on shri Harminder Sahib, followed by ten years of militancy. Things become difficult for sikhs settled abroad after 9/11, when their open long beard and turban resembled to terrorist like osama bin laden. Sikhs were targeted because people were not able to differentiate between sikhs and Muslims.
Recent attack on Gurudwara in Wisconsin, U.S.A is just one of the many incidents where in sikhs were abused and seriously attacked where in some lost their life because of identity crisis.